What Are Key Performance Indicators (KPIs)?
Key performance indicators (KPIs) are quantifiable benchmarks or measures that businesses use to track their progress toward their objectives. When determining the KPIs you need to track, and it's good to set a few parameters to ensure that the measurement is accurate and high-quality. A KPI's measurement method should be accurate and straightforward; frequently, the best KPIs are numeric or indicate performance. The KPIs for an online class offering, for example, might be the number of registrations. This is simply quantifiable and immediately linked to profit or commercial consequences.
However, the profit margin is only one aspect of your company's tale. The HR department is one area where most businesses place a high value on key performance indicators. In a variety of ways, employee KPIs are critical to a company's success. High turnover rates, for example, cost businesses a significant amount of time and money in training new personnel. It's also a sign that there's a problem with management or the company's culture. All of these factors combine to have a direct impact on the company's success.
Employee engagement and satisfaction are two KPIs to look for in this area. Your turnover rate will be reduced if your employees are satisfied. Payscale, management, culture, and an employee's perception of opportunities for progress can all contribute to high turnover. Many businesses use yearly evaluations to keep a closer eye on the KPI in this area, allowing employees to provide corporate feedback that may assist analyze performances and make changes where appropriate.
SMART KPI is a method of determining key performance indicators that have been used for over 40 years. SMART is the acronym for Specific, Measurable, Attainable, Realistic, and Timely. Although using an acronym makes these standards easier to recall, making sure you include the proper signs for the best assessments still requires serious effort and research. Let's dissect SMART to see what attributes an indicator must possess to be used as a KPI in this system: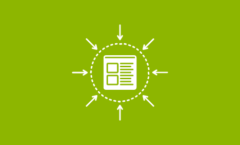 Specific: The KPI you're looking at should be specific enough, so the data gathered is valuable and actionable. The more wide the signal, the more difficult it is to determine why you are succeeding or failing in that particular area.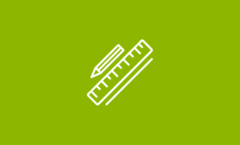 Measurable: The most effective KPIs are numeric or can be assessed in some way. You can choose a percentage or a value to conveniently display performance that you can compare to previous and predicted figures.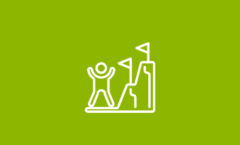 Attainable: KPIs aren't the place for lofty objectives. You want to make sure that your KPIs are attainable but not so easy to achieve that you won't need to stress a needle at all.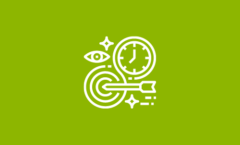 Realistic: Your KPIs should be a realistic reflection of where your business is now and what you intend to accomplish shortly. You can shift the goals around as you accomplish them, but this isn't the place for your long-term strategy.
Timely: You must establish a schedule for meeting KPIs. Employee KPIs, for example, could be set every year. Other indications may require a weekly or monthly assessment.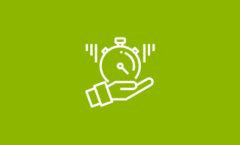 LEAD-TO-CLIENT CONVERSION RATE
Leads do not become customers by themselves. Your sales team must contact them to turn them into paying customers.
The Lead-to-Conversion business measure reflects the performance of your sales team. Furthermore, it may suggest the quality of your goods – if leads do not convert, they may be dissatisfied with what you have to offer.
How to measure: Divide the number of monthly new leads by the number of monthly new customers to get the Lead-to-Conversion KPI.
Happy employees are more productive. According to new research, when we are happy at work, we work 12 percent more successfully.
 EMPLOYEE HAPPINES
Maintaining a high level of satisfaction leads to a long-term commitment to the team and company. As a result, it's critical to ch in on your staff frequently to see if they're pleased and satisfied with their work.
How to measure: To get immediate feedback on teamwork and personal satisfaction, do team questionnaires or use an HR tool.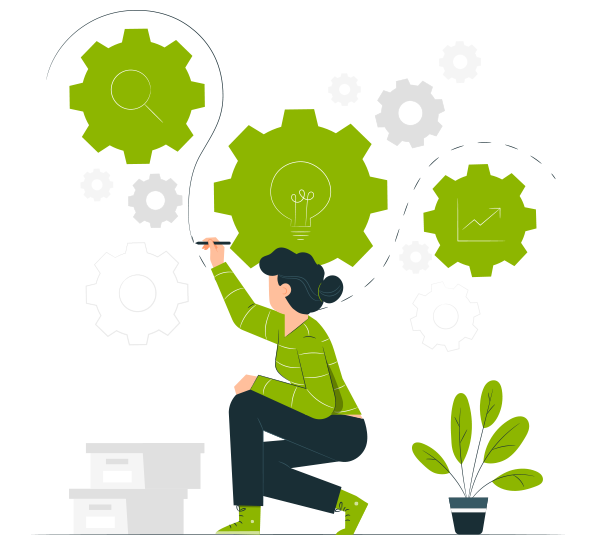 The ROI is generally one of the KPI measures that marketing should be worried about. The company's and financial decision-makers need to know that marketing expenditures generate more income than they cost. This is an obvious requirement, yet it might be a harrowing statistic to define. Some marketing campaigns don't provide quick or easily measurable outcomes.
Your business's KPI software will be determined by the individual users' needs and preferences. On the market, there are a lot of viable options. The program will not be required of all of your staff.  It can be set aside for persons involved in management and decision-making in specific departments.
It is crucial to encourage the use of measurement tools to keep a better track of this KPI; however, the Business Performance Dashboard of the QuickBooks accounting tool delivers all of these functions in one spot and is the best to have for all small businesses